The Importance of Eye Protection for Athletes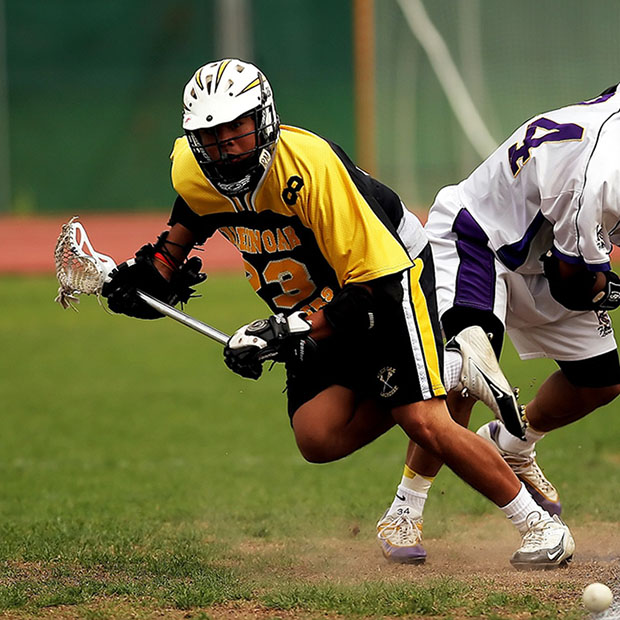 An estimated 90% of eye injuries are preventable if the right eye protection is worn.
That means that 27,000 out of 30,000 sports-related eye injuries in America could be avoided by taking this one simple precaution. You might think of eye protection as something for welders or construction workers, but clearly it's just as important for athletes.
The Most Dangerous Sports for Eye Health
Eyewear should be part of your protective gear no matter what sport you play, but not all sports are equally hazardous to the eye. The most dangerous are shooting sports like airsoft and paintball. Next up are racket sports and soccer, and then it's sports like archery, swimming, lacrosse, hockey, football, and snow sports like skiing and snowboarding.
How to Choose the Best Eye Protection
For most contact sports, especially popular ones, it's not too difficult to find specialized goggles or face masks. If none exists for the sport you play, polycarbonate goggles are a great all-purpose option. They can fit over glasses, are stronger than ordinary plastic, and are shatter-resistant. Sometimes you can even get prescription goggles so that you can leave your glasses safely in your locker during practices and games.
Some Sports Make Eye Protection Tricky
Sports like water polo make it more difficult to protect our eyes. Protective goggles can actually become a hazard during a water polo game. All those flying hands, feet, and elbows at roughly eye level in the water could send the goggles into the eyes and cause even worse damage. Keep an eye on USA Water Polo's guidelines for protective gear if you need corrective lenses to see the game, but most players will be safer without goggles.
Eye Protection for Outdoor Activities
Athleticism doesn't always mean team sports; sometimes it means outdoor adventuring in the form of hiking, mountain biking, skiing, or snowboarding. In these cases, the primary concern is UV protection, not just impact resistance. Find a good pair of UV-blocking goggles, and take a look at different color tints or polarized lenses to see which is most helpful for what you need. Some are great for improving contrast or eliminating glare, and they can really help you see the terrain better.
Let Us Help You Find Your Eye Protection Gear!
It can be daunting to navigate all the different types and brands of eye protection, but we can help! We're happy to offer recommendations to our patients so that you can get the best protective gear for the sports you love. And always remember that if an eye injury does happen, go straight to the eye doctor or the emergency room. Faster treatment means better results.
Stay safe while you play!
Top image used under CC0 Public Domain license. Image cropped and modified from original.
The content on this blog is not intended to be a substitute for professional medical advice, diagnosis, or treatment. Always seek the advice of qualified health providers with questions you may have regarding medical conditions.